Multicultural Segments Face Increased Risks from COVID 19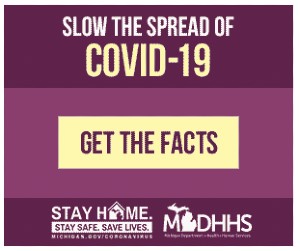 Multicultural population segments face consistent health challenges, however in a national health crisis, many immigrant populations and people of color face even higher risks.  During the Coronavirus COVID 19 Pandemic, as  states implement initiatives to protect their populations, there are particular concerns for how to reach those groups that face higher risks.
Why are Immigrant Populations & People of Color facing higher health risks?
There are numerous reasons that may disproportionately affect diverse, multicultural, or immigrant populations.  This is not unique to a global health crisis, but also applies to overall health and as discussed in an article
Multicultural Healthcare Initiatives – Making a difference
many state and local governments  continually reach out to multicultural communities.
High percentage: Uninsured or Underinsured
Increased Risks due to type of work (during Covid 19 outbreak, for many telecommuting is not an option)
Tendency t[o live in dense urban areas
Risks of certain chronic diseases are higher for certain ethnicities.  (ex. diabetes risks are higher for Native Hawaiian, Pacific Islander, Arab, African American and Hispanic populations than the overall population.
Language barriers in some cases make government communication challenging.  (especially in Asian and Hispanic populations)
Many states have very robust efforts to reach out to diverse populations in regards to health initiatives. Michigan: with one of the largest Arab American populations in suburban Detroit as well as pockets of African American and Hispanic populations has consistently done great work in English as well as in language (Spanish and Arabic ).  Also, states such as Minnesota and California have multilingual information assets that can help their multicultural populations, but can also be a resource for government outreach and marketers to reference in their own outreach.The California Endowment – Resources for Covid 19 in multiple languages
National and Global Outreach
Local, National, and International government organizations have varying degrees of outreach to their at risk communities.  For reaching out to higher risk communities in regards to health initiatives, everything from public relations to traditional media to digital media initiatives are important and there are numerous resources available.  A small increase in efforts to reach these at risk communities, may pay huge dividends across a broader spectrum of the population.
For additional information for advertisers looking to reach multicultural communities, Alcance Media Group's multicultural health advertising team can assist.